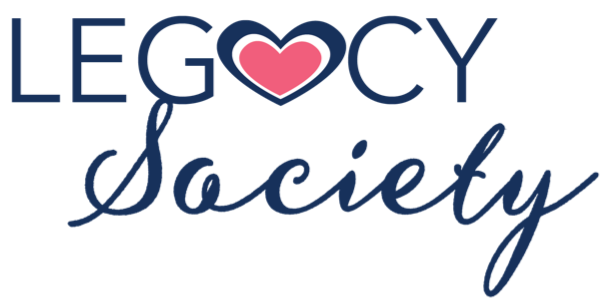 The Lord knows the days of the blameless,
and their heritage will remain forever. —Psalm 37:18
The Legacy Society is an annual giving program for families desiring to make a generational commitment to our ministry. Our Legacy Society members have been instrumental in preparing and participating in our Celebration of Life. Thank you!
You can join the Legacy Society by donating at least $5,000 per calendar year. Please contact us for more information about making a Legacy Society Pledge.
Legacy Society Members
Amanda Akridge
Jonathan Cappel
Christ Fellowship Church
Church of the Highlands
Mr. and Mrs. Derrell Crimm/AC Financial Partners
Dr. Bob Crosby
Mr. and Mrs. Duane Donner
Mr. and Mrs. Bruce Dunbar
Mr. and Mrs. Bruce Dunbar, Jr
Dr. & Mrs. Greg Eudy
Mr. & Mrs. Clay Farris
Mr. and Mrs. John Fulkerson/Environmental Biological Services
Mr. and Mrs. Vance Fulkerson/Environmental Biological Services
Green Valley Baptist Church
Mr. and Mrs. William Gunnells
Mr. Wade Honeycutt
Mr. and Mrs. Terry James
Mr. and Mrs. Lee Kinnebrew
Mr. and Mrs. Matthew Larrison
Mountain Brook Community Church
North Alabama Fabricating Company
Mr. & Mrs. Doug Price
Mr. and Mrs. George Sarris
Shades Mountain Baptist Church
Mr. and Mrs. Scott Simpson
Mr. Paul Sutton/SEBFS
Dr. and Mrs. Dean Thornton
Mr. and Mrs. Pat Walters
Mr. and Mrs. Clark Womble
Mr. & Mrs. Allan Worthington
Mr. and Mrs. Al Yother