Success Stories
The real story of Sav-A-Life is best told through the lives and testimonies of the clients who we serve each day. These clients have made life-changing decisions as a result of their experience at Sav-A-Life. The following are true stories, told by real Sav-A-Life Pregnancy Test Center Clients:
Sydney's Story
Richard and Jasmine's Story
Sav-A-Life is important to people like me. After becoming ill during my second pregnancy I wasn't able to work but knew all the responsibilities that came with having children. So, the stressing out started. I was accustomed to working. With my first baby I left the classroom going to the hospital in labor. Now I was starting to get depressed until I went for that first ultrasound and saw my sweet baby. I knew it was God's grace. I was offered the opportunity to attend the different classes Sav-A-Life has and one day I finally took advantage of them. It was a true blessing for me and my family.  I did the weekly one on one classes with one of the volunteers and was able to earn Mommy Money that allowed me to pick things I need for my baby.  This helped because I felt like I was helping my then boyfriend (now my husband) support our growing family. After falling in love with Sav-A-Life I invited my husband to join me at a Saturday class. He started coming with me and fell in love with the fellowship of the guys! Then we started attending Thursday night classes. Now we hate to miss a week. Everyone at Sav-A-Life is special.  To give and serve the way they do is a true blessing.  They impact so many families in ways they never imagined they would.  My family and I are forever grateful. 

– Jasmine
Shuntavia's Rainbow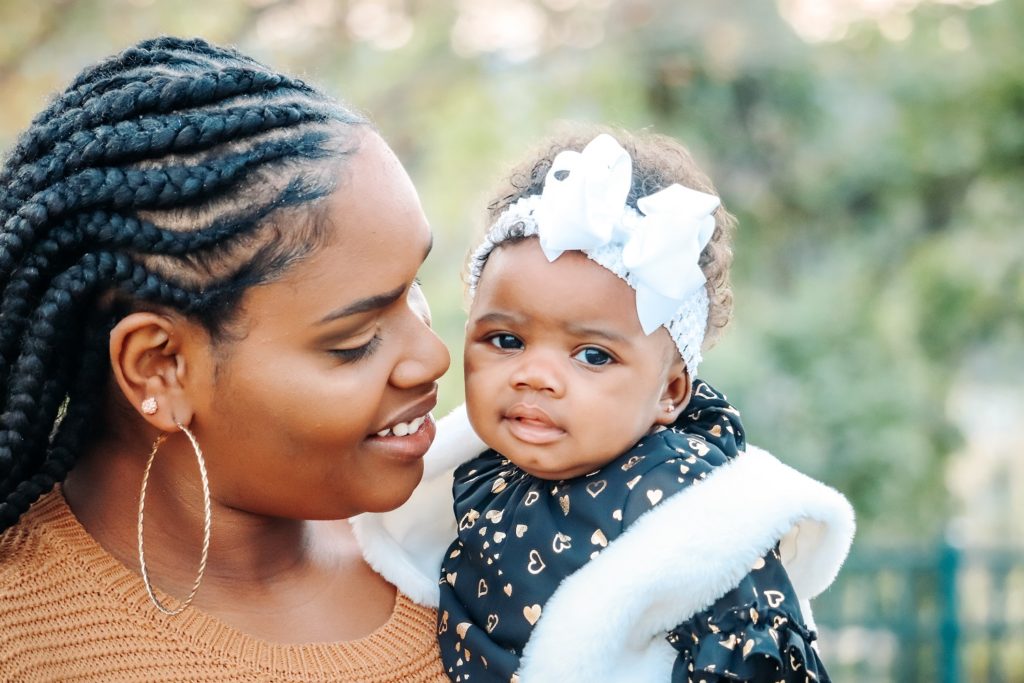 Shuntavia wasn't sure she could go through with her pregnancy. The support she found at our Fultondale site helped her trust God's provision. When Talia was born July 1, 2019, Shuntavia called her "my rainbow baby," recalling the beauty of God's promises when the world looks bleak. Shuntavia said, "Talia means the world to me. She's isn't just a sweet happy baby – she's the love that keeps me going. When I'm feeling sad, I look to God and tell him, 'Thank you so much for giving me this blessing.' She's my motivation, my rock and my heart, all in one. It's a blessing to have her as a daughter.
Sav-a-Life Kids