Our wonderful sponsors stepped up earlier in the year to make sure our Celebration would be a success. Whether celebrating virtually or in person, we are grateful for their generous support. Won't you please join us in thanking them?
Protector of Life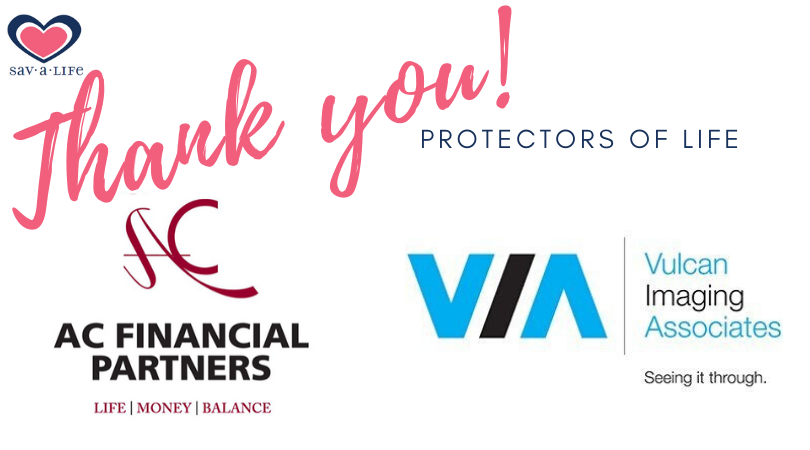 AC Financial Partners and Vulcan Imaging Associates.
Champion for Life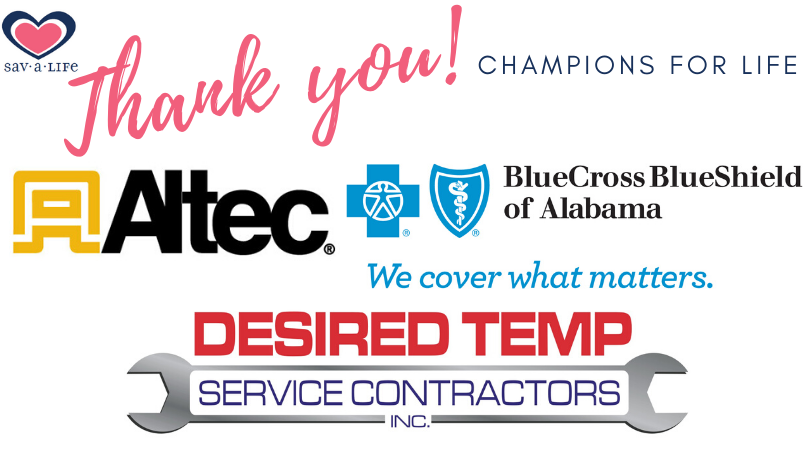 Altec, Blue Cross Blue Shield Caring Foundation, and Desired Temp Service Contractors.
Ambassador for Life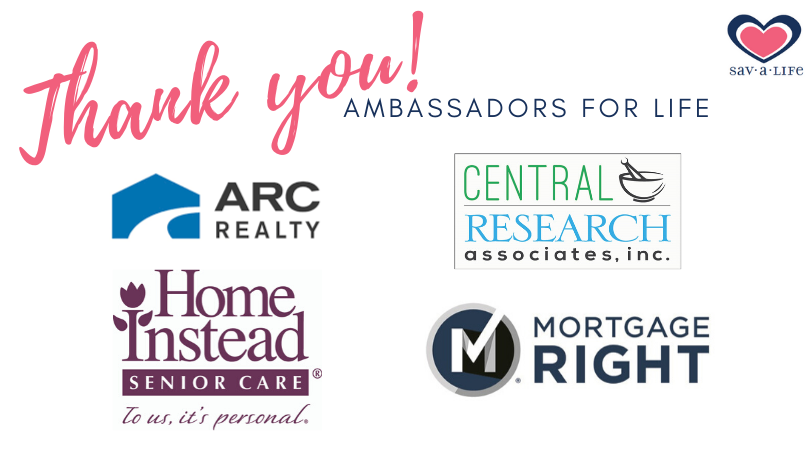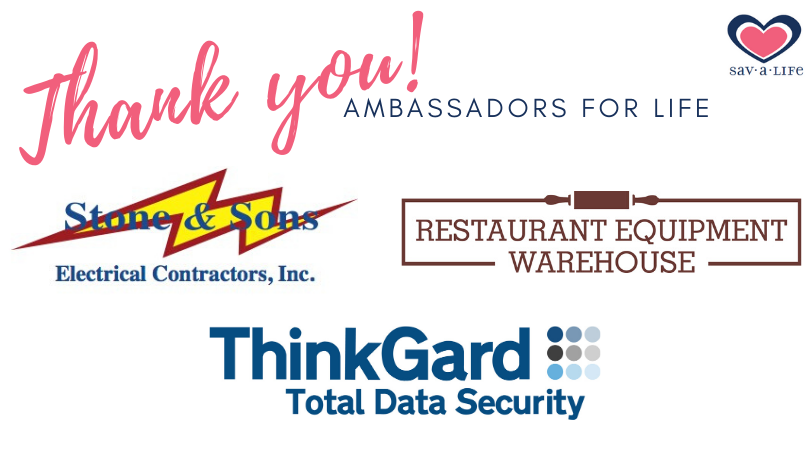 ARC Realty, Central Research Associates, Home Instead Senior Care, Mortgage Right, Stone & Sons Electrical Contractors, Restaurant Equipment Warehouse, and ThinkGard.
Underwriters
And to our individual and corporate underwriters:
Mr. and Mrs. Will Akin
Clinton Plastic Surgery
Farmers Insurance
Dr. Robert and Dr. Rupa Goolsby
Mr. and Mrs. James R. Grace
Mr. and Mrs. Hugh Jacks
Mr. and Mrs. Jim Jager
Dr. and Mrs. Robert Lewis
Mr. and Mrs. Hugh B. Mitchell
Mrs. Rose Sarris
Mr. and Mrs. Dale Sitton
Mr. and Mrs. Pat Walters
Mr. and Mrs. Clay Wheeler
You will be enriched in every way so that you can be generous on every occasion, and through us your generosity will result in thanksgiving to God. — II Corinthians 9:11