Celebration of Life 2023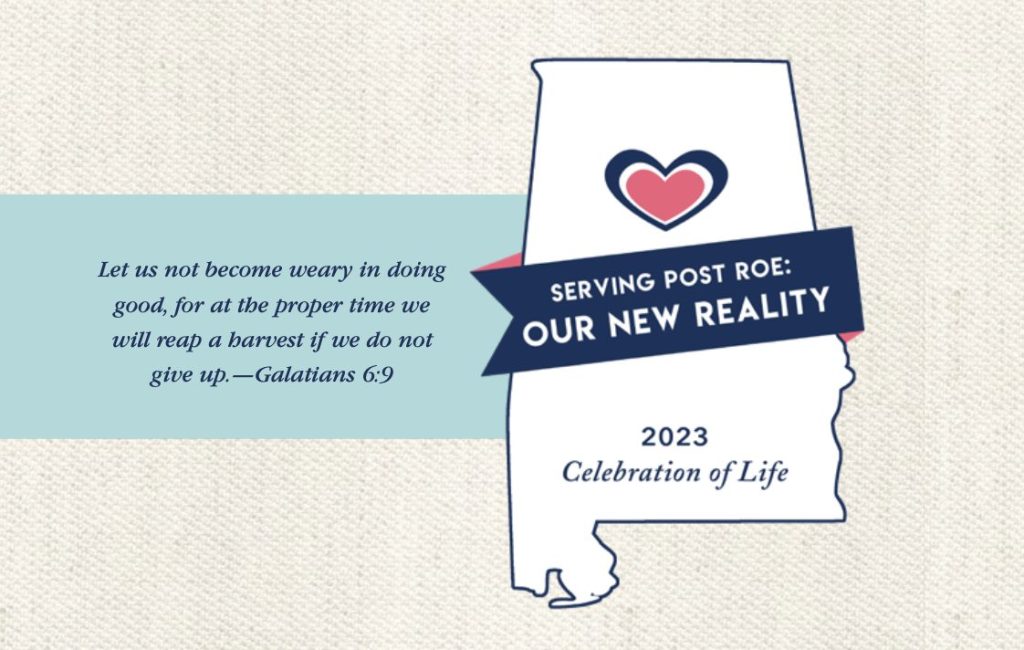 Join us for the 2023 Celebration of Life event at The Club on April 18th. We will have two opportunities to attend and celebrate what God is doing in this post-Roe reality. The first opportunity will be a luncheon at 11:30 a.m. for those who are interested in church and community engagement. The second opportunity will be a dinner event at 6:30 p.m. focus on how our centers have adapted and changed since Roe v. Wade was overturned in June of last year.
We are so excited to announce that we have a full house for this event and registration is closed. If you would like to be added to our waitlist, please email Beth at bethwintersteen@savalife.org.
Celebration of Life – Luncheon for Church & Community Engagement
April 18, 2023 | 11:30 a.m. lunch | 12 noon program
The Club
1 Robert S. Smith Drive
Birmingham, AL 35209
Sponsorship levels attached and link to sign up as one is here:
igfn.us/form/1YE0hg
To register you and your ministry team, click here: Celebration of Life! You can also email Celebrate23@savalife.org with the name of the church and guests or call Beth at 205.979.6329 with the information.
Celebration of Life – Dinner Banquet
April 18, 2023
6 p.m. doors | 6:30 dinner served | 7 p.m. program begins
The Club
1 Robert S. Smith Drive
Birmingham, AL 35209